NOW OPEN – The Artist Tree Dispensary El Sobrante
Welcome to El Sobrante's first licensed, recreational cannabis dispensary. Stop by to enjoy our new customer discount and daily deals up to 50% off top brands.
The Artist Tree is a unique destination that combines cannabis with local artwork. We're known throughout California for our friendly and knowledgeable budtenders, great selection of 600+ products, and beautiful store designs. Explore our extensive selection of flower, concentrates, edibles, CBD products, and more. We are a fully-licensed dispensary for 21+ adult-use recreational dispensary sales and 18+ medicinal patients. Open daily for in store shopping and pick up.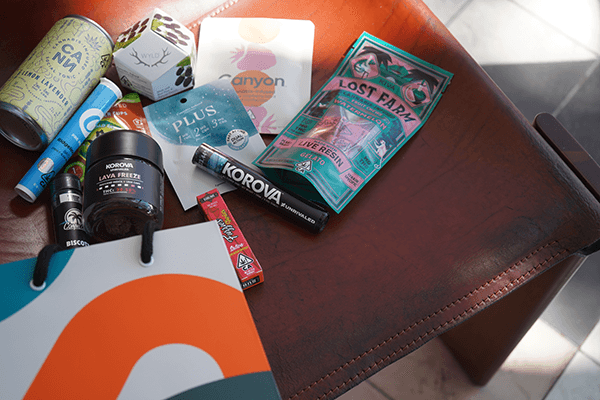 quality cannabis goods
We carefully curate the cannabis we offer and the team we hire — so you can have the most welcoming and thoughtful experience possible. This isn't a typical retail experience where you grab your goods and go home. This is a gallery experience that infuses art and cannabis into one seamless adventure!
El Sobrante Dispensary FAQs
Everyone 21 years of age and older can legally consume cannabis in California, thanks to Prop 64 (The Adult Use of Marijuana Act), which went into effect on January 1, 2018. You don't need to be a California resident to partake. Visitors are also welcome to shop, indulge and enjoy.
Adults 18 to 21 years old can also legally consume cannabis if they have a physician's recommendation (from California or out-of-state) or a state of California medicinal marijuana ID card.