When you walk down the streets of West Hollywood, CA, you can't help but notice the creative energy that flows from its diverse population, excited tourists, and welcoming businesses. Known as WeHo to the locals, it is a young city, only having officially formed in 1984, and it is home to one of the most vibrant LGBTQ+ communities in the nation. Its annual Halloween Party attracts nearly a million partiers who are arguably wearing the best costumes in the country. The famous Sunset Strip, home to iconic, world-famous nightclubs, restaurants, and comedy venues, forms the northern boundary with the city of Los Angeles. Without a doubt, West Hollywood is a one-of-a-kind place to live and visit. And recently, it has become the premier destination for enjoying legal cannabis. 
Lights! Action! Cannabis! 
Given its proximity to the entertainment mecca of Hollywood, WeHo is no stranger to the cannabis scene, regardless of whether the weed was legal or not. Cannabis is often a muse for creative individuals and its use in WeHo, reportedly going back to the 1920s, was an open secret in Tinseltown. With the passage of Prop 215 in 1996, West Hollywood was an early supporter of medical marijuana. In fact, cannabis collectives became so popular that, in 2005, the city began tightening regulations about locations and collective operations.
When California voters approved Proposition 64, The Adult Use of Marijuana Act, in November 2016, city leaders sought advice from experienced experts in both California and Colorado. One year later, officials passed an Ordinance that revised the city's municipal and zoning codes to regulate cannabis land use. Today, West Hollywood remains one of the only cities in California that permits consumption lounges where cannabis can be purchased and consumed onsite. 
Would You Prefer Sweet Potato Fries or a Lighter? 
WeHo can claim the honor of being the first city in the country to allow regulated cannabis lounges and restaurants, and The Artist Tree was the only business to obtain the rights to open two cannabis consumption lounges (smoking & edibles and edibles only) in WeHo. In October 2019, the first cannabis cafe opened its doors with The Artist Tree and others on the way. The Artist Tree's cannabis lounges will be unlike any other cannabis business in California. Highlighting the strong connection between cannabis and the arts, The Artist Tree's smoking lounge will offer live entertainment and changing art displays amidst fun and friendly smoking environment.
The Healing Plant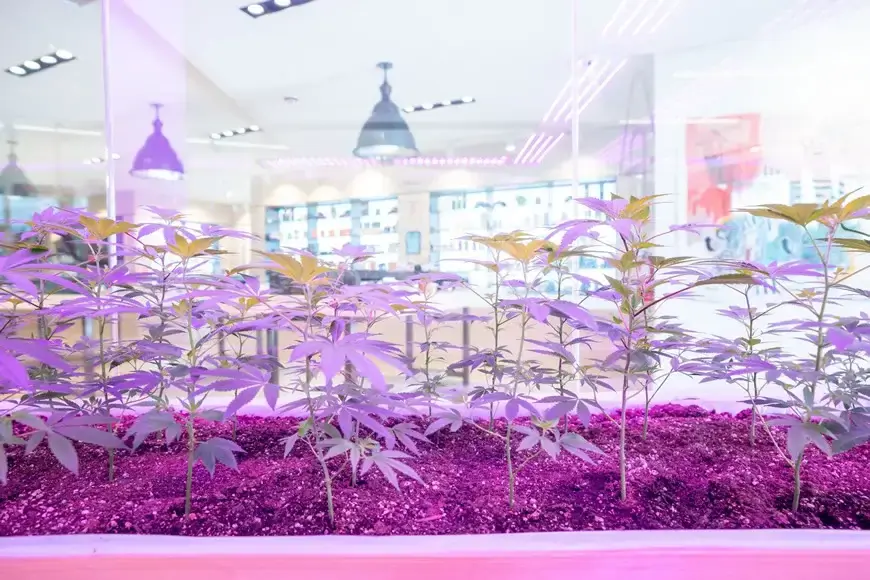 The Artist Tree West Hollywood Dispensary endeavors to educate consumers on multitude of health and wellness benefits from Medical and Adult-Use cannabis. The Artist Tree promotes the healing properties of cannabis through in person customer consultations and a huge assortment of wellness products. We offer various forms of cannabis – from tinctures to oral sprays, edibles, topical creams, and smokeable products – with different ratios of THC, CBD, CBN, and CBG to provide relief from chronic medical conditions, stress, anxiety and more. All medical patients are exempt from both the California state sales tax and West Hollywood's city cannabis sales tax.  The Artist Tree is also an enthusiastic supporter of the City of West Hollywood's Compassionate Use Program. As a participant in the program, The Artist Tree provides a 25 percent discount on high potency, medical-grade cannabis for low-income West Hollywood residents. 
WeHo an amazing community of talented, vibrant, and diverse individuals and businesses, and we are so honored to serve our friends, neighbors, patients, and customers. Take a look at our Menu for our current selections and online ordering, or better yet, safely visit us in the store. We hope to see you soon!