Expression comes in an infinite number of flavors in Los Angeles. Music, art, and creativity are the lifeblood of the city and of the Artist Tree too. There couldn't be a more fitting community surrounding our West Hollywood, Los Angeles, and Beverly Hills locations. 
Even though summer officially is over on September 21st, that doesn't mean outdoor events and entertainment are ending in the City of Angels. When you're stopping by The Artist Tree's galleries and cannabis retail shops, make a day out of it by checking out these creative events happening this September in Los Angeles: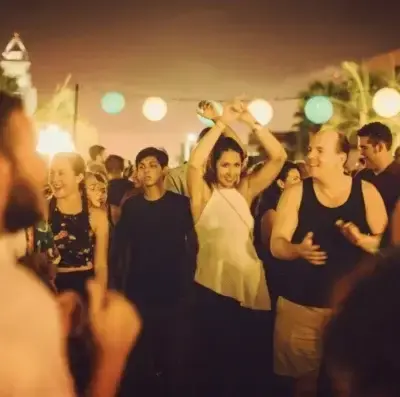 Via @downtown_la on Instagram

Dance DTLA – September 10th
Spend your Friday night at the Music Center on North Grand Avenue in Downtown Los Angeles enjoying a unique dance and music opportunity. Dance DTLA offers aspiring dancers free lessons with top instructors as well as a plaza-space to groove until 10 PM. This Friday, September 10 is Bollywood Night and the last night of the season!  Find out all the details here.
This is a totally free event hosted by the Music Center, so it's an easy choice for an affordable night out.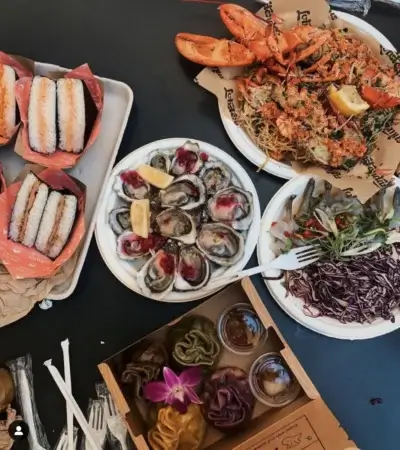 Via @smorgasburgla on Instagram
Smorgasburg Los Angeles
Join your fellow Angelenos every Sunday at  Smorgasburg to try food from a hundred Los Angeles vendors. There's a beer garden, vegan and vegetarian options, plus some art and fashion vendors. You'll be able to find Mexican, American, seafood, Asian and more plus tons of dessert options.
If you're a foodie, this is your place to be. Stop by the ROW in DTLA any Sunday from 10AM-4PM for a taste of Smorgasburg LA.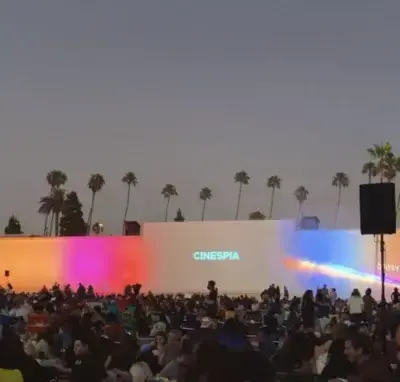 Via @akilahh on Instagram
Cinespia Screenings at Hollywood Forever Cemetery
Pull up a blanket and some chairs on the Fairbanks Lawn next to Hollywood Forever Cemetery to view new and classic films under the stars. This landmark cemetery is the final resting place of hundreds of Hollywood music and film business legends. Through Cinespia, the cemetery welcomes nighttime guests for weekly outdoor screenings. Bring food, beverages, a cozy blanket and chairs to experience one of LA's quintessential outdoor social activities
New dates are announced regularly, so be sure to check their website and Facebook to view the current schedule.
Outdoor Sound Bath with Guided Meditation at Fairbanks Lawn
Have you ever tried a sound bath? Sound baths are an immersive sensory experience using healing instruments such as gongs, singing bowls, chimes, percussions, tuning forks, and even the human voice. They are believed to be helpful in managing anxiety, relaxing our nervous system, and clearing our minds to connect with our body. 
Urban shaman, John Gabaldon, will be hosting a live sound bath on Wednesday, September 15th, from 6:45-7:45 PM on Fairbanks Lawn at Hollywood Forever. Bring your own mat or blanket, and a pillow to fully enjoy this transformative experience.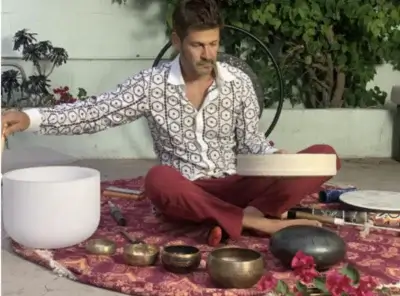 Credit: John Gabaldon 
Bonus event: A 420, Reiki sound bath under the full moon. This event is in Costa Mesa, so it's a bit of a drive if you're coming from Los Angeles, but we wanted to include it anyway. 
This sound bath is happening on September 18th, from 6-7:30 PM at the Costa Mesa Historical Society. Just make sure to stop by your favorite Artist Tree location before you go!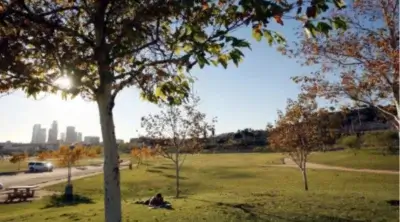 Soundwalk in Los Angeles State Historic Park
LA artists Marike Splint, Jonathan Snipes, Stewart Blackwood, Tatum Anderson, and Hana S. Kim invite you to explore Los Angeles State Historic Park in a way you've never experienced. 
In collaboration with Center Theater Group and UCLA School of Film and Television, participants download a custom-built app that gently talks you through Los Angeles State Historic Park in an artistic and meaningful way. 
The project, 32 Acres, is entirely self-guided, so you can explore the park when it works for you. Because of large events happening in Los Angeles State Park, 32 Acres recommends planning your soundwalk around these times to get the most out of your experience: 
Sat 9/11 and Sun 9/12
Sat 9/18 and Sun 9/19
Sat 9/25 and Sun 9/26
Just download the app to your phone and bring your own headphones. Depending on your location in the park, the app will teach you different things about the exact space you're in and help you look at it from a new perspective. 
32 Acres is happening all the time through September 29th, 2021.
Visit The Artist Tree
Visit one of our three Artist Tree locations in Los Angeles and West Hollywood, open until 9:50 PM every day before exploring Los Angeles.