With the newly renewed stay-at-home order in effect right in time for the holidays, you're probably wondering how to make this holiday season feel….well more like a normal holiday season. You are not alone. Our guides at The Artist Tree Marijuana Dispensary West Hollywood have put together a list of activities and attractions you can do at home or go to in Los Angeles this holiday season that are COVID safe and fun. From going to Dodger Stadium's Holiday Festival drive-thru to West Hollywood's weekly live stream concerts, or enjoying a drive-in movie, there is something for everyone.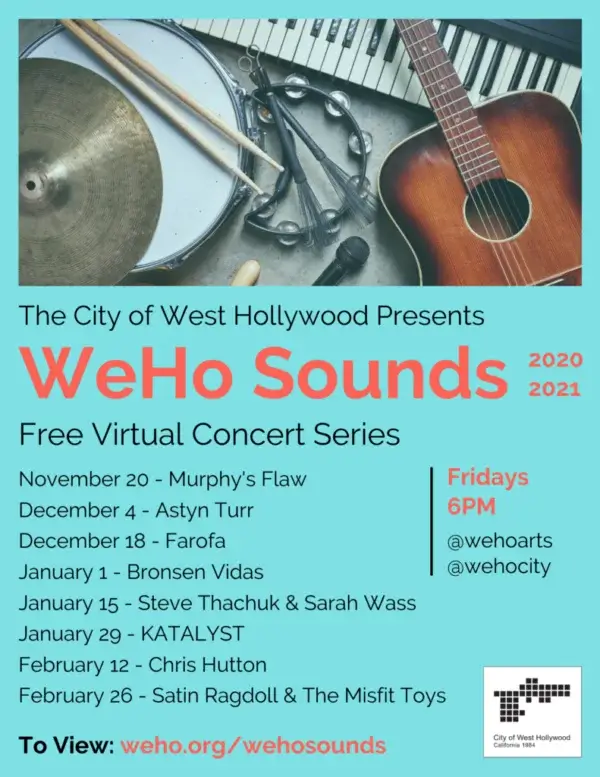 WeHo Sounds
Check out our very own City of West Hollywood's live-stream concert series, WeHo Sounds, which streams every Friday at 6pm through February 26th. This easy, free and fun activity is a great way to shake things up at home. The line-up includes a wide variety of up-and-coming artist, and the concert series is a great way to connect with local artists in the community, something we whole-heartedly support at The Artist Tree. Upcoming performances include Bronsen Vidas (R&B, Pop), Steve Thachuk & Sarah Wass (Classical, World, Rock) and KATALYST (Soul Jazz). With a diverse set of genres, there is a concert for everyone and a possibility to discover something new. 
Check out the Weho Sounds website for the full schedule and more information on the artists.
As a part of our ongoing effort to help curb food insecurity, we also donate one meal to Feeding America each time you purchase an Artist Tree Pre Roll!
Dodger Stadium Holiday Festival
Go through Chavez Ravine as the 2020 World Series Champions, the LA Dodgers, display an amazing visual experience perfect for all ages. This drive-thru experience runs through December 24th and is open nightly from 6-10pm. 
For more information and tickets check the Dodgers website here.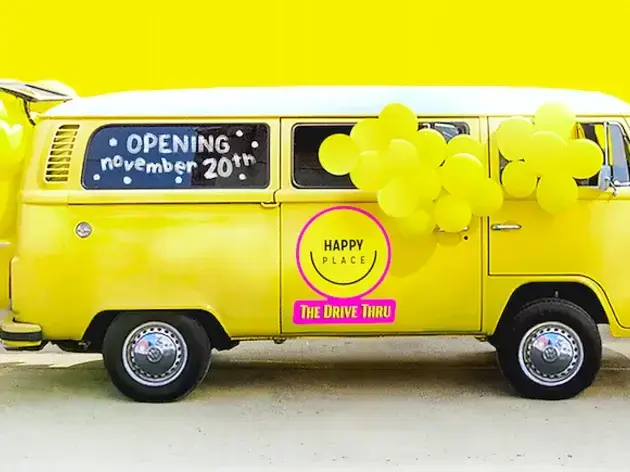 Happy Place – Drive Thru
"Happy Place" is a one of a kind immersive drive-thru experience with over 50,000 square feet of pure happiness, nestled on the 3rd floor of the Westfield Century City parking complex. The experience features 18 unique interactive exhibits, where guests are encouraged to capture photos from their vehicle, as well utilize QR technology placed in key locations that will send videos and of their whole experience to take home. Exhibits include the world's first car-operated piano, a rainbow road and a flashy car wash experience. 
For more information and to purchase tickets visit happyplace.me
Beverly Hills Holiday Lights
Walk down Rodeo Drive to experience Beverly Hill's "Vision of Holiday Glamour" featuring 10 mannequins adorned with three shades of glitter – champagne, copper and bronze – and attired in vibrant faux floral gowns. Nine are located along the 200 to 400-block stretch of Rodeo Drive atop, with the tenth at the entrance to the famous Two Rodeo entrance.  
Capping off the installation is the Beverly Cañon Gardens, where a stunning and magical Holiday Tree stands in gold, and walk-thru life-size ornaments await visitors to capture their photo memories. Also, do not forget about the famous and festive Santa and his reindeer hanging over the intersection of Wilshire Boulevard and South Beverly Drive.
GLOW
Drive down to the South Coast Botanic Gardens in Palos Verdes to experience Glow, a visually stunning light and art installation incorporating a lush botanic oasis into an oceanic experience, accompanied by a curated soundtrack featuring various musical genres. GLOW is open to the public everyday from now until January 10, 2020 except for Christmas Eve and Christmas Day. 
For more information and to purchase tickets visit South Coast Botanic Garden's website here.
The Drive-In at the Santa Monica Airport by Rooftop Cinema Club
Rooftop Cinema Club is an event that brings the magic of movies to unique venues, creating a truly unique experience. They have recently turned the Santa Monica Airport into, The Drive-In, a community experience that shows films for all ages. You can go watch Disney's Coco or indulge in 90's cult classic Pulp Fiction. 
Be sure to visit their website in the link below to see what is showing and when. Tickets sell out fast, so be sure to book early. 
https://rooftopcinemaclub.com/los-angeles/venue/the-drive-in-at-santa-monica-airport/
Whether you are staying home or enjoying some of the COVID friendly activities Los Angeles has to offer, remember to come by The Artist Tree for any and all of your cannabis needs. 
On Christmas Eve and Christmas Day, get 50% off one product when you buy one at regular price. And on New Year's Eve, get a free edible or premium pre roll with every purchase of $99. We strictly follow all COVID-19 dispensary guidelines and encourage delivery and online ordering for in-store pick up. For directions, click here: https://g.page/marijuanadispensaryhollywood