710 arrives early at The Artist Tree! We are bringing you tremendous deals and giveaway items to celebrate every concentrate consumer's favorite holiday. Our sale starts on July 9th, allowing you to stock up on all of your favorite items at a discounted price just in time for 710. Deals run through July 10th at all three of our locations: West Hollywood, Koreatown, and Beverly Hills. 
On July 9th-10th, customers will enjoy 25% off all concentrates and vape products. We will also be offering 50% off select 710 doorbuster items on July 10th only. Quantities are limited so make sure to arrive early. 
Here at The Artist Tree, we offer a variety of concentrates and products for any cannabis consumer's preference. From rosin to live resin diamonds to RSO, badder, hash, and even moon rocks, our selection is vast and diverse. Some of the popular concentrate brands we carry include 710 Labs, Raw Garden, MX, and Cali Stripe Concentrates. We stock various types of vape cartridges including Pax Era pods, all-in-one disposables, PlugPlay pods, 510 cartridges, and more. Popular vape brands we have in stock include STIIIZY, Select, Moxie, and Ocean Cannabis Company.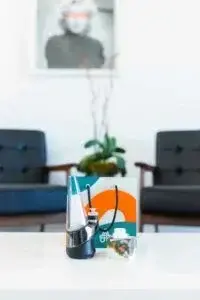 Free 710 LABS Swag
All customers who purchase 1 gram of 710 LABS concentrates at any of The Artist Tree locations on July 10 will receive exclusive 710 LABS swag, including sticker packs, lighters, gold lighter  covers, blunt rolling foils, and dab tool cards while supplies last.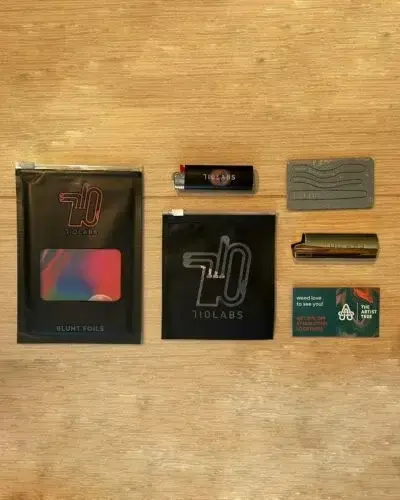 710 Labs Tie-Dye Stations At The Artist Dispensary and Weed Delivery West Hollywood 
To top the sale off, 710 Labs will be hosting a tie-dying station at our Flagship Dispensary in West Hollywood. Customers that purchase a .5 gram of 710 products will get custom tie died socks. Free items will be limited. 
Stock up on all of your favorite items at The Artist Tree just in time for every cannabis daily dabber's favorite holiday. Make sure to get here early to secure your favorite products. We hope to share our 710 with you! 
To view all of our products and make an order online, please visit our website. Deals are available for in-store shopping, online pick-up orders, and delivery while supplies last.