You can't mention soccer without Messi or Renaldo, just like you can't mention cannabis without Alien Labs and Connected Cannabis Co. These popular cannabis companies are some of the most renowned top-shelf cannabis brands in California and are available at all The Artist Tree Dispensary locations. While both Alien Labs and Connected became well-known separately for their exclusive strains and premium genetics, after collaborating in 2017, their notoriety among industry-insiders and the general public has grown exponentially.
These collaborations have landed Alien Labs and Connected Cannabis Co. with awards at both High Times Cannabis Cup and The Emerald Cup. With their prized genetics, superior growing standards and a famous, cult-like following, it's no surprise our Guides are always restocking their top-shelf eighths, live resin cartridges and pre-rolls.
Connected Cannabis Co.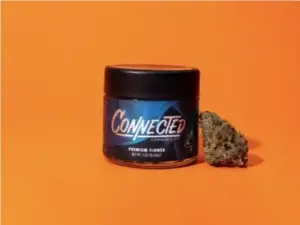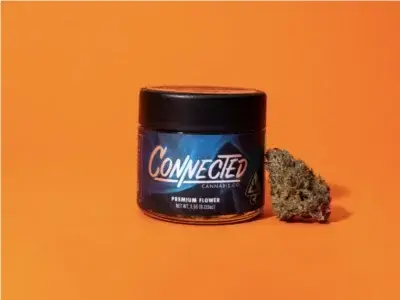 Founded in 2009, Connected Cannabis Co. is a NorCal-based cannabis brand known for their exclusive drops of exotic strains like their proprietary version of Cookie's Biscotti. In addition, there's the legendary Gelonade, a beautiful cross between Gelato #41 and Lemon Tree that has become notorious in California for it's gobs of sweet, thick, syrupy lemon terpenes mixed into the creamy berry and cookies flavor.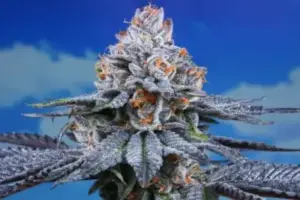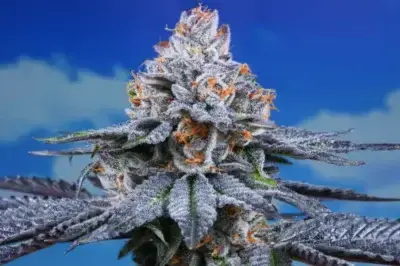 Image of Gelonade by Connected Cannabis Co.
With Gelonade's high limonene profile, this strain makes for the perfect uplifting moment in your day. Great for that afternoon walk down vintage row, or maybe to check out some free art? Pro tip, you can always stop by the art exhibits at our Koreatown, Beverly Hills, Riverside or West Hollywood dispensary locations – we feature new art frequently and support creative experiences that pair perfectly with strains like Gelonade.
Alien Labs
In 2010, Alien Labs was founded by Ted Lidie, a trailblazing cultivator in the California legal cannabis space. Since its founding, Alien Labs has consistently worked to prove its dedication to indoor flower cultivation through quality control, superior genetics and a brand made for the OG's of cannabis. It wasn't until 2014 that the company started to gain real notoriety for their unique varieties of strains like Xeno and Melonade. 
Today, Alien Labs is one of California's favorite cannabis companies. The cannabis company has thousands of devoted customers, including a following of 328,000 on Instagram alone.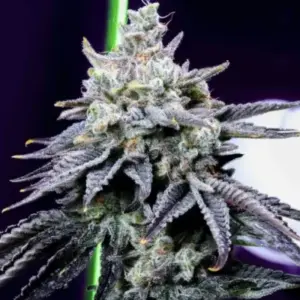 Image of Xeno by Alien Labs
The Kings of Cannabis Collab
Alien Labs and Connected Cannabis Co. have been producing California's best cannabis as a team since they collaborated first in 2017. This collaboration combined Alien Lab's attention-to-detail in a small cultivation space with Connected's impressive cannabis grow resources.
Of note, Alien Labs' indica strain Kryptochronic and Connected Cannabis' Gushers are two of the companies' most well-known cultivars. Kryptochronic is a cross between Jet Fuel Gelato and Fruity Pebbles OG x Alien Cookies while Gushers combines an OG Kush variant: Triangle Kush with Gelato #41.
A strain like Kryptochronic probably isn't the strain to stimulate your creativity, but it's great for a relaxing wind down. For those who choose your weed with your nose, you'll enjoy Kryptochronic's combination of sweet fruit and gassy funk that wafts from a freshly opened eight jar.
But these top-shelf brands don't just sell flower. Connected Cannabis and Alien Labs manufacture some of California's most beloved pre-rolls, vapes, and concentrates. Alien Labs' Area 41 pre-rolls beat Connected Cannabis' delicious Guava 2.0 pre-rolled joints for Best Pre-Roll at the 2021 Arizona Cannabis Cup.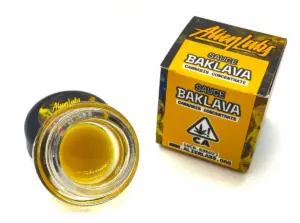 As LA's number one source for cannabis culture, art, and award-winning cannabis products, The Artist Tree is proud to carry both brands on our cannabis dispensary shelves. Visit our up-to-date online menu to see what dope strains we have of theirs in stock.