The Artist Tree is one of the only locations in Los Angeles that offers clone plants, seedlings, seeds, and cultivation supplies. Through our partnership with Purple City Genetics, we are able to offer exclusive genetics and seedlings, allowing customers to grow their own premium cannabis at home. This week, in particular, we are excited to receive Purple City's exclusive Sunset Daiquiri seedlings, which will be available for sale starting on April 12, 2021.
PCG  Background: 
Purple City Genetics is an Oakland, California-based cannabis collective founded in 2008. We were born out of the medical movement, primarily with smaller indoor growers who always had their finger on the pulse with respect to consumer preferences, both current and also what the next vanguard cultivars were likely to be. This type of close connection to the community of growers, cultivators, farmers and producers has been one of our greatest allies from a cultivar selection and breeding process. As a result, many farms now look to us to ask 'What should we grow next year? What's going to be the next big thing?". The genesis of our breeding program extended from the same desire we've always had: to provide new, unique and vanguard cultivars to farmers with trends, terroir/microclimate considerations and end-use cases in mind (i.e. top shelf flower, hash, biomass, etc.). We've always found setting trends is a lot more exciting than chasing them, and breeding exemplifies this for us.
PCG Breeding Philosophy: 
From a philosophy perspective, we care deeply about the plant which faces an ever-evolving set of challenges, both human and botanical. From a breeding perspective, our mission is to provide the best genetics possible. This means searching through hundreds of thousands of seeds every year looking for just one or two cuts worthy of the Purple City Genetics roster: high THC, unbelievable terps, high return in concentrates.
PCG Breeding Program: 
Our breeding program is geared towards broad acre use, strong agronomic plants, but with buyers in mind who want a variety of popular flavors and terpenes. The program is created from an extensive archive of genetics that range from rare and emerging exotics to the canonical standards. Our seed line is a true expression of California's diverse cannabis heritage — shaped with both farmers and tastemakers in mind. We offer a broad range of feminized, autoflower, and standard photoperiod seeds to solve for the diverse needs of cannabis farmers regardless of environment or end use case (ie top shelf flower, live resin via mechanical extraction, etc.)
Why Seeds vs Clones: 
Many growers ask "Why seeds over clones?". Compared to clones, seeds offer increased yields at lower cost, stronger taproots and immune systems, elevated THC and terpene levels, and more pest/viroid resistance. Seed based plants are a known standard for more established agricultural sectors, and we are starting to see a major shift in the marketplace with cannabis farmers who are seeing the light with respect to starting from seed vs clone.
PCG 2021 Limited Retail Seedlings: 
Our limited edition seedling offering for select dispensaries, including The Artist Tree in West Hollywood, offers the newest PCG selections that commercial cultivators are selecting to grow this season but aren't available to consumers in seed or clone form. The small batch nature of PCG retail seedlings ensures that home growers that want to be on the cutting edge of genetics have access to what's typically only reserved for commercial farmers. Some of the releases are varieties that also won't even be available to commercial farms and will only be available in the dispensary seedling drops. One of the best examples of this category of PCG varieties is our upcoming Sunset Daiquiri. The lineage is Forbidden Fruit x Strawnana. It's a 8-10 week strain, and is an 50/50 hybrid. Terpene notes can range from cherry and tangerine to bubble gum, strawberry and banana. This is a prime example of a rare and emerging exotic cultivar bred by PCG.
Forbidden Fruit & Forbidden Fruit Crosses: 
Why is it rare and exotic? When we bred Sunset Daiquiri we were aiming to create a truly standout exotic cultivar that would have a tropical, fruity nose and also be fantastic for making hash. Forbidden Fruit was on our clone menu for years, and while it was highly popular and had an unreal terpene profile, it didn't clock particularly high on the THC% or potency front. The trichomes are also small so it didn't wash particularly well. While the hash made from Forbidden Fruit was amazing, it never yielded as high as something like Strawnana that has larger trichomes and performs better via mechanical extraction (ie ice water hash). That said, what Forbidden Fruit on it's own lacks in the THC and potency departments, it more than made up for with it's deep cherry and tangie terpenes (Forbidden Fruit's lineage is Cherry Pie x Tangie).
As the market demand for higher and higher THC% requirements has risen substantially over the last few years, our goal was bring the best of Forbidden Fruit's terpene notes into a modern, vanguard variety that would check off all of the boxes for even the most discerning of customers today. The result is a potent cultivar with exotic fruit notes that don't remind you of any one particular fruit, but tropical fruit in general.
From an agronomic and traits standpoint, the net result of the breeding work we've done with Sunset Daiquiri is a more potent, higher testing version of Forbidden Fruit that's great for top-shelf flower as well as hash. This particular cross shares unique complexities on the nose, taste and finish that California consumers are after today. The majority of all commercial hash makers are asking for 'exotic fruit' style cultivars this year, so if you are a hash maker, Sunset Daiquiri is for you.
Final Thoughts on the Sunset Daiquiri Drop: 
One of the primary reasons we launched the small batch seedling program is for consumers to have fun playing with something different, and also with the wild card that comes with seed-based plants since phenos can differ from one another. For as unique as the Sunset Daiquiri cross is in and of itself, growers will love the thrill of the hunt when growing any of our small batch seedlings. These are only dropping one-time, and not available in seed or clone form. Part of the excitement is in the magic and mystery of being delighted by what your specific seedling blossoms into. The Artist Tree in West Hollywood is a perfect spot for the Sunset Daiquiri drop — and one of the only places you can get this exclusive strain in Southern California. The Artist Tree is a one-of-a-kind destination for cannabis cultivation, shopping, and art. So too, when you grow a Sunset Daiquiri seedling, your plant will be equally unique. When you fast forward and crack open a jar of Sunset Daiquiri at a party you'll not only turn heads, you'll literally have something that no one else on earth has.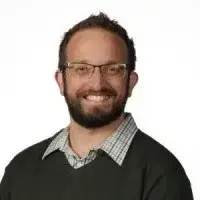 Eric Rosen is the Sales director of Purple City Genetics. He holds an MBA from The Marshall School of Business at the University of Southern California. When he's not traveling around the state consulting with cultivators, he lives in Los Angeles and enjoys spending time with his wife, 3 kids and their Pandemic Puppy, Mushu.