Los Angeles is a mecca of diverse people from all over the world. Hollywood, the California vibes, the sunshine—all solid reasons for people from everywhere to move to LA. At The Artist Tree, we celebrate LA's colorful culture through our art, our product offerings, and our team members. We also aim to provide exceptional customer service that is memorable and worth returning to.
Our Guides are your educators and gurus on all things cannabis. Today we'd like you to say "high" to one of our beloved California transplant staff members, Dre Wright, who recently moved here from New York.
What's your favorite thing about working at the Artist Tree?
The people I work with. I've worked at a lot of companies and you just don't like the people you work with. Here it feels like home, it's unlike any other place I've worked at. It's a real chill environment.
Describe cannabis culture in LA. Where do you guys fit in to that?
A lot of stores in this area don't allow you to take your phones out. We have art everywhere and you're welcome to take your phones out, take photos, and engage with people over art and culture. There's a lot to see and capture.
Highest selling/most popular product?
Sativa pre-rolls have been going crazy lately but Indica flower strains are usually our heaviest seller. That's what most people are into.
Most popular product type?
Flower for sure.
How have you guys navigated COVID?
We spray clean all surfaces multiple times throughout the day and limit the number of customers in store to maintain a safe distance between customers. Most Guides and team members wear double face masks and gloves, and customers are not allowed to touch display products. It's a really controlled environment.
What is your history with cannabis and why choose to work in this industry?
I have worked at shops in other industries but this is the first dispensary in LA I've worked at. I've learned so much about cannabis since I started working here. My taste and palette has been elevated and I'm more the snob now.
What are your favorite types of consumption and brands?
I prefer to roll my own flower. I normally do edibles and vape carts but I really like to have the experience of rolling up my own flower.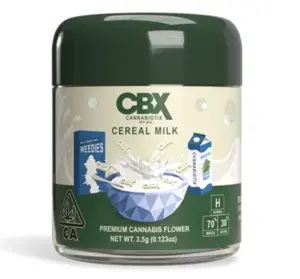 I really like Source flower. I first had this White Walker strain when I first moved here and have reached for that flower since. When I first moved to California, I thought the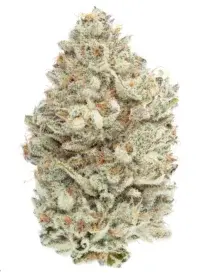 Sativa high was what I wanted but as I learned more about the plant and highs I leaned more towards indicia and even smoking CBD flower from time to time (which I thought I would never do).As far as my favorite products, the CBX (Cannabiotix) Cereal Milk strain, White Walker, Dark Karma, and White Walker OG all come to mind as favorites. Customers do not come back unhappy with those selections.
How do you feel cannabis and art intersect?
Both open your mind. A lot of us here are creatives and cannabis helps me with writer's block. It helps with personal expression. When it comes to creativity, I don't feel dependent but I do notice it enhances the vibe and makes the moment more "lax". You care a little bit less about what's going on and more about what you need to do. A lot of people worry about what others think of them but a little cannabis can help you get out of head. When I smoke, I feel more open.
I've never experienced LA outside of COVID. I moved here on a whim. I'm from New York but I've found the vibe and people really cool. WeHo loves The Artist Tree, or at least it seems like it from our customers!