Nowhere celebrates Halloween quite like West Hollywood. Startedin 1987 as a gay pride event and informal parade, West Hollywood's annual Halloween Carnival has become a sensational international event, attended each year by upwards of 200,000 people. The city-wide, over the top party celebrates LGBTQ diversity and cultural creativity with the best Halloween costumes and entertainment on the planet. On Halloween night, the city closes a one-mile stretch of Santa Monica Boulevard to traffic between Doheny Drive and La Cienega Boulevard, allowing partygoers to celebrate in bars, restaurants, and live concert stages along the way. 
In years past, DJs and food trucks abounded for this free event.. The Carnival attracts a diverse crowd of revelers each year, tightly packed into West Hollywood's most iconic party area, known as "Boys Town.". It's a fun, friendly, and raucous celebration, with a plethora of one-of-a-kind, and often adult-themed, costumes. The Artist Tree dispensary and delivery service in West Hollywood is literally at the center of it all. 
Sadly, the COVID-19 pandemic forced city officials to cancel this year's Carnival, and no virtual versions are currently planned. To take a look at photos and videos from past years, search the Carnival hashtag #westhollywood on Instagram. We will miss this year's celebration, but hold on, because we're moving the Carnival inside our dispensary.
The Artist Tree Dispensary Keeps the Party Going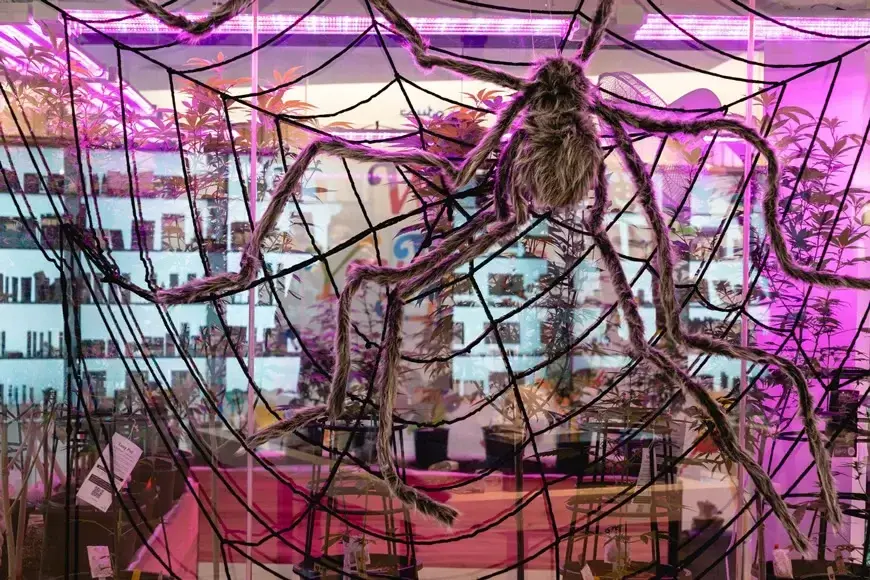 To be clear, we will not be hosting 500,000 people in our West Hollywood dispensary on Halloween. Social distancing makes that idea somewhat impractical, but that doesn't mean we can't celebrate the Carnival's spirit. For Halloween 2020, we're offering ghouls, vampires, and lost souls a few deals that are downright scary!
Throughout October, The Artist Tree celebrates Halloween with daily specials, and we have decked out the store with spooky decorations. On Halloween, we will have trick-or-treating with candy and a variety of top products as special "treats" with qualifying purchases. We will also offer 20 percent off all edibles from Friday, October 30 until we close on Saturday, November 1. Guests are encouraged to wear costumes to fully embrace the Halloween spirit!
Get your fright on and celebrate Halloween with us! Be safe, but be scary!