Art feeds the soul while cannabis nourishes the mind and body. Art, cannabis, and community inspire the artistry of The Artist Tree. Our one-of-a-kind art gallery and cannabis shop celebrates art as a form of self expression and an emotional reflection of the world around us. We highlight local art from artists of various backgrounds to promote creativity and diversity. We also promote cannabis as a way to encourage conversation, understanding, and togetherness, especially in light of current events. 
The Artist Tree's flagship retail store is in the center of the West Hollywood cannabis community both literally and figuratively. Our store was inspired by West Hollywood's rich artistic history and the multitude of local artists. Our location reflects the city's thriving cultural scene, incorporating several original murals and frequently changing art exhibits to augment to West Hollywood's artistic landscape. We are proud to be part of WeHo's vibrant community and to support our neighbors, customers, and local artists, whom we've come to call friends. 
Cannabis is Communal
For thousands of years, societies around the world have used cannabis for medicine, spiritual celebrations, creative exploration, and shared, joyous experiences with friends and family. At The Artist Tree, we embrace these ancient traditions. We seek to bring people together through providing cannabis in a welcoming and warm environment. We encourage our customers to treat our store like an art gallery where they are free to take their time, view the art, and let it fill their senses. Our Guides are available to provide a wealth of product knowledge for customers seeking consultation. We also encourage customers to view our cannabis plants up close inside our cultivation cube to get an inside perspective into the cannabis growth process. And if you are feeling particularly inspired, you can take a plant or a piece of art home with you. All artwork on display is offered for sale with 100% of proceeds going directly to the artists. 
Cannabis Enhances the Creative Experience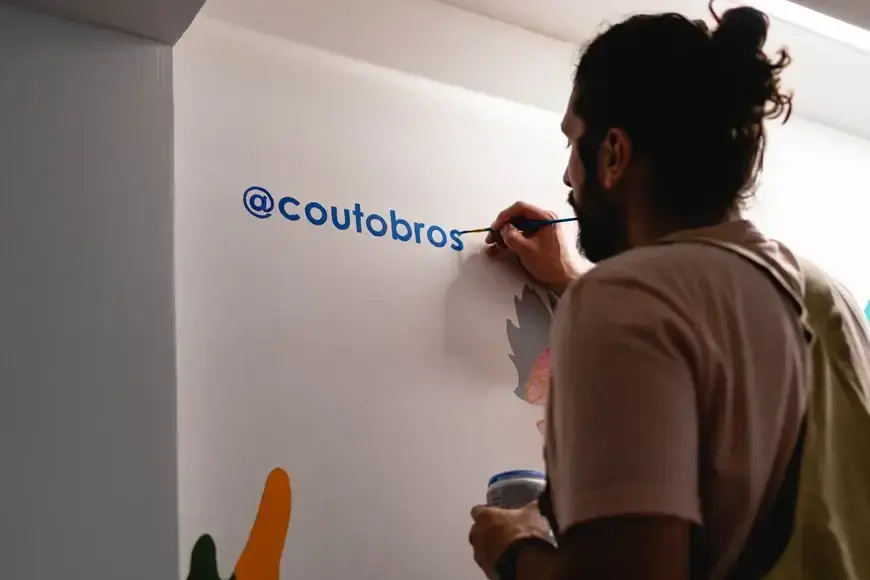 Our mission is to enhance the arts through cannabis. We celebrate cannabis as a source of creative inspiration and as a mechanism for heightening perception of all forms of art, including visual art, live performances, and music. For example, early African-American jazz musicians drew creative inspiration from cannabis, and they played an instrumental role in expanding cannabis use in our country as they toured. The Artist Tree's retail stores and upcoming lounge locations highlight the natural synergy between cannabis and the arts. Post COVID-19, we will host live musical performances in our consumption lounges and stores with cannabis available to richly affect the creative experience. In the meantime, we promote the connection between art and cannabis through digital events, such as our live streamed Artist Sessions and DJ shows, and by encouraging our customers to use cannabis to stoke their creative passions. Please join us and find out more about our Cannabis Experiences.
A Wondrous Journey Awaits in West Hollywood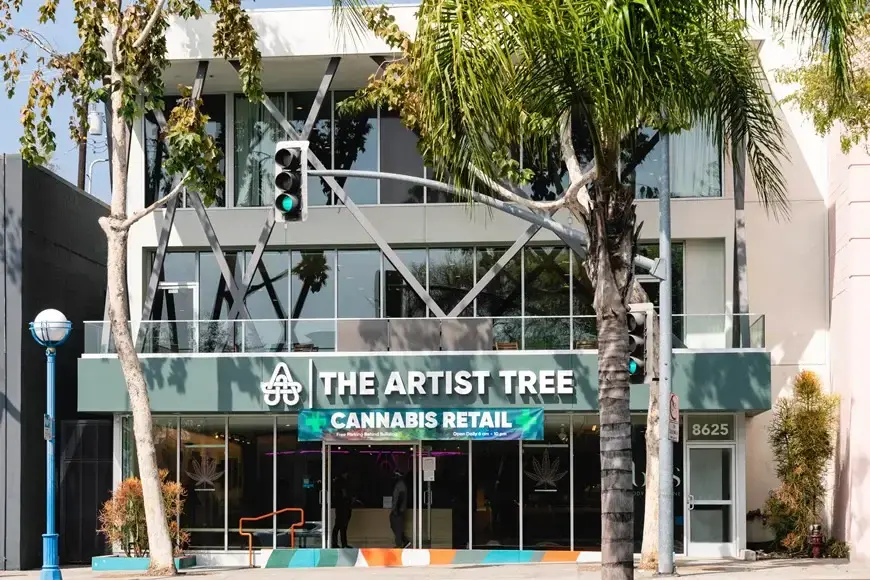 The Artist Tree is the only business applicant to qualify for West Hollywood's cannabis licenses in all five categories, which include recreational cannabis sales, medical cannabis sales, cannabis delivery, a consumption lounge where edible products can be consumed, and a consumption lounge where cannabis smoking and vaping are permitted.
We greatly look forward to opening our new cannabis restaurant and a smoking lounge in the upcoming year to provide creative venues enjoying cannabis consumption and art side by side. Until then, visit our WeHo retail store or our other locations to explore the profound connection between art and cannabis. We carry over 700 different cannabis products, and we also offer online ordering and delivery. 
The Artist Tree was created by Aviv Halimi, Lauren Fontein, Avi Kahan, and Mitchell Kahan. The Artist Tree creates immersive experiences and provides incredible destinations for cannabis learning, shopping, and art. There is always something for everyone, and we can't wait to see you in person!