Whether you live near Beverly Hills or you're just exploring, there's an abundance to do in the world's most famous zip code. This eclectic and luxurious neighborhood has activities for anyone. Spoil yourself for the day at the many lavish restaurants, stores, and hotels, or simply observe the lifestyle by window shopping and driving around the stunning neighborhoods. With hundreds of celebrities claiming Beverly Hills as home, don't be surprised if you run into any of your favorite stars. At The Artist Tree Marijuana Dispensary in Beverly Hills, we proudly immerse ourselves in the local culture of Beverly Hills while offering a one-of-a-kind cannabis and art shopping experience. 
Rodeo Drive 
If you're visiting Beverly Hills, you have to take a walk down Rodeo Drive. This two-mile long world famous road offers some of the best luxury shopping in the country. You'll come across stores like Gucci, Louis Vuitton, Versace, and many more. Treat yourself to some luxury goods or enjoy an unmatched window shopping experience. If you aren't the shopping type, you can still enjoy the history and fame of the area.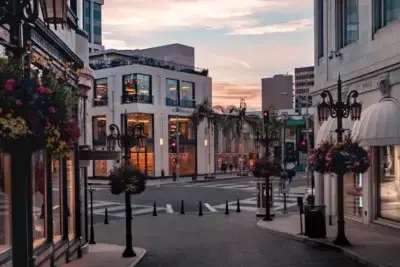 Beverly Hills Trolley Tour 
See areas you may have missed on your own on the Beverly Hills Trolley Tour. This 40-minute tour takes you through downtown Beverly Hills and shows you famous and noteworthy sites. The tour is narrated so you will learn a lot about the area, including the art, history, architecture, and culture. A trolley tour is a great place to start when exploring a new area. You'll see things along the way that you may want to check out later on your own.

Frederick R. Weisman Foundation 
The Frederick R. Weisman Foundation is a museum dedicated to showcasing Fredrick R. Weisman's private art collection to the public. This collection holds a variety of modern and contemporary pieces from artists such as Picasso, Kandinsky, Warhol, and many more. From paintings to sculptures, with over 400 works on display, The Weisman Foundation is guaranteed to be a one-of-a-kind art experience. With a rotating showcase of exhibits from different artists, no two visits are the same, so this is a great place to keep coming back to.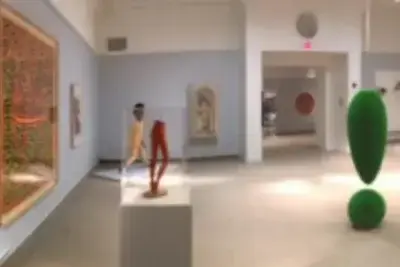 Franklin Canyon Park 
Franklin Canyon park is easily one of the best hidden gems of this area. When you visit Beverly Hills you likely think of urban activities like shopping and dining, but right outside the busy streets sits a 605 acre park. You'll find luscious forests full of hiking trails and lakes. If you're particularly into bird-spotting, this park presents the opportunity to discover over fifty species of birds. Within this park you'll also find a large reservoir you can walk around, a pond filled with ducks, fish and turtles for your younger companions, Sooky Goldman Nature Center, the Sam Goldman Amphitheater, and the Eugene and Michael Rosenfeld Auditorium.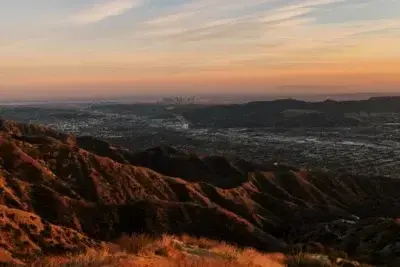 The Cheese Store 
You probably would have never thought to put a cheese store on your to-do list when exploring an area for the day, but in Beverly Hills visiting The Cheese Store is a must. This shop boasts over 500 different types of cheesem. Each cheese is carefully selected by the store's owner Norbert Wabnig. The selection may be overwhelming, but the staff will assist you along your cheese buying journey and may even offer some samples.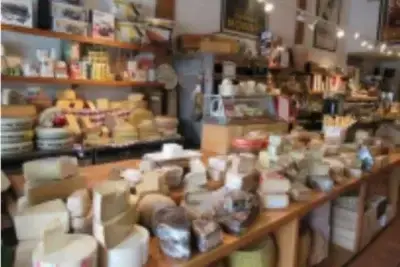 Eat at World Famous Restaurants 
With the wealthiness of the locals, it's no surprise that Beverly Hills holds some of the most expensive and world famous restaurants. Whether special for the unique ambience or the quality of food, this neighborhood offers an eclectic variety to choose from for any preference. Immerse yourself in Morrocan culture and dishes in an intimate setting at Tagine. Experience a unique restaurant experience at Tempura Endo, where the chef will prepare delectable and innoative Japanese  food right in front of you. Enjoy authentic upscale Chinese cuisine at Mr. Chow or top notch sushi at Matsuhisa. Dine at Wolfgang Puck's world renowned Spago. The list goes on, so make sure to come to Beverly Hills with an empty stomach.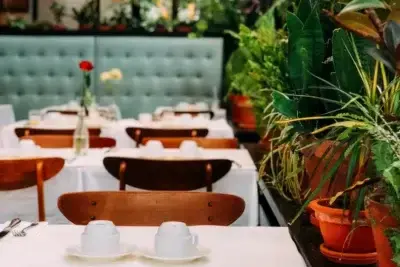 Drive Around 
If you love driving around looking at fancy houses, Beverly Hills is a dream come true. Drive down the many iconic roads and neighborhoods to see where the rich and famous live. Mulholland Drive is a great place to start. Drive through the windy hills to see this luxurious neighborhood from all angles. Explore the neighborhoods surrounding Rodeo Drive to see beautiful landscapes and lavish cars.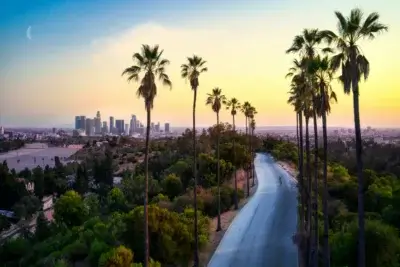 Treat Yourself to a 5-star Hotel 
Whether a 5 star hotel is your normal accommodation or a once in a blue moon choice, Beverly Hills is the place to go to treat yourself to a fancy hotel. There are dozens to choose from, from modern hotels to historic Beverly Hills institutions. YOne of LA's most famous hotels is The Beverly Hills Hotel. It is surrounded with 12-acres of lush forestry, gardens, and walkways providing an escape from the surrounding residential areas. You can enjoy classic luxury at the Four Seasons. If you're looking for modern decor, check out the Kimpton La Peer Hotel.

Revolver Gallery 
A large part of Beverly Hill's culture comes from the art found in numerous museums and galleries and through the landscapes and architecture. There are various galleries around the area, but a must-visit is Revolver Gallery. This gallery features over 150 original prints and paintings from renowned artist, Andy Warhol –  one of the largest collections of Warhol's work to date.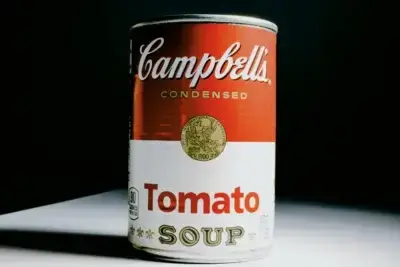 Beverly Gardens Park 
Did you really go to Beverly Hills if you didn't take a picture in front of the Beverly Hills sign? Even if you're not planning out your next Instagram post, , a visit to the park is worth a visit to capture the memory of your day in this exciting neighborhood. The sign can be found between Canon Drive and Beverly Drive in Beverly Gardens Park. Enjoy the photo opportunity on any normal day, or come at the right time in May and October to experience the Beverly Hills Art Show.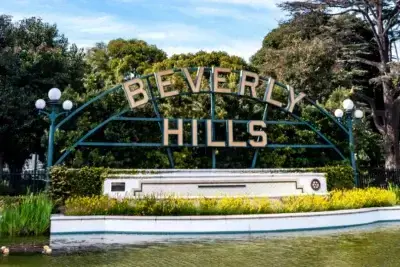 While Beverly Hills may seem intimidating because of the affluent lifestyle of the locals, it offers a variety of experiences for everyone. From the luxury shopping to the 5-star restaurants and hotels, Beverly Hills offers an experience straight out of the movies. This list captures only a small amount of the things to enjoy in this neighborhood, so go out and explore everything this area has to offer. While you're in the neighborhood, we'd love to see you for any of your cannabis needs at The Artist Tree Beverly Hills Dispensary!