Looking for a fun place to explore in Los Angeles? Koreatown is one of the city's most vibrant neighbourhoods, with an array of mouthwatering food options, unique shopping and entertainment. It's a diverse area full of beautiful tradition fused with street art and trendy destinations. There are countless activities in Koreatown to liven up your next day or night out.  From karaoke bars to large, exotic markets, Koreatown guarantees new experiences and top notch food!
Because it is just west of downtown Los Angeles, Koreatown has easy access to a number of nearby freeways. So why not spend the day in Koreatown? 
Chapman Market
The Chapman Market is the first place on our list. This Spanish Colonial revival is known as the first drive-thru grocery store, but has definitely more to offer than just that. Reminiscent of markets in Singapore or other parts of Asia, Chapman Market is a great place to get a taste of different cultures in food. At the Chapman Market, you can try Korean barbecue, Taiwanese desserts and even shop for authentic Japanese cosmetics.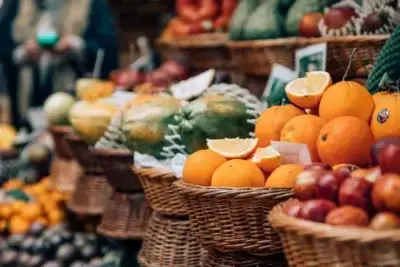 KBBQ
Korean barbecue, or better known as KBBQ, is not just food; it is an entire experience! In the traditional style of Korean BBQ, you sit down at a table with a grill in the middle of it so you can get hands-on with cooking your own food (or, if you prefer, your server can handle it). . Choose from a plethora of meats and other grillable goods alongside a wide assortment of banchan – typical Korean side dishes. Park's BBQ has been a staple in Koreatown for more than 15 years and is a great place to try if you have never experienced a Korean barbecue restaurant. Many KBBQ spots in Koreatown are all-you-can-eat so be sure to come with a full appetite!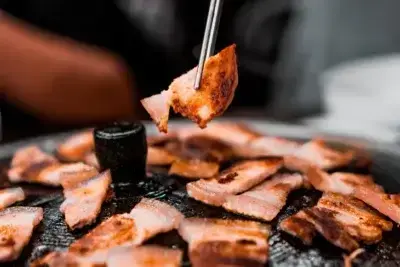 Wiltern Theater
The Wiltern Theater is one one the premier historic landmarks in Los Angeles. Throughout its life, the Wiltern Theater has had many purposes. It has not only been a movie theatre, but has also housed all types of live performances. Events at the Wiltern have ranged from the dramatic theatre and classical musicals to vaudeville productions and burlesque shows. Currently, they are featuring famous artists in comedy shows and concerts.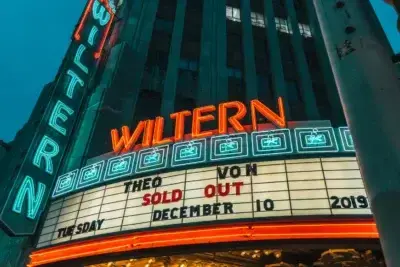 Karaoke
Karaoke is a quintessential Koreatown activity, and though it might be  more popular in Asia, it's a thriving cultural tradition in Los Angeles too. There are a lot of options for public and private karaoke venues in Koreatown, including Pharaoh Karaoke Lounge, Potions and Poisons, and The Venue. If you haven't experienced a Koreatown karaoke bar, you'll be very surprised that a lot of these places are much more than a shared screen and a mic. Many have private rooms where you can chill with friends, enjoy drinks, and sing to your heart's content.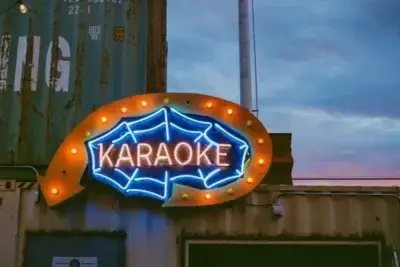 Korean Pavilion Garden
The Korean Pavilion Garden is a homage to Korean traditional gardens and those from other Asian cultures. It is a place of quiet reflection for residents to escape the urban chaos and is located on Normandie Avenue. If you have some energized kids with you, this might not be the place to visit. Korean gardens are known for their peace and harmony.
Golf Range
That's right, you can go golfing in K-town! But, Aroma Golf Range is not your average driving range. It has a 150-yard enclosed driving range that features four stories to smash some balls from. Each floor has 15 teeing stations with a total of 60.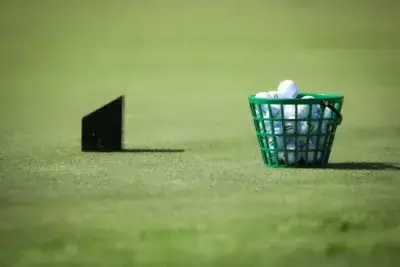 Cassell's Hamburger
This is not your regular burger joint, it's an exploration into inventive American classics. Cassell's Hamburger started as a lunch counter in Los Angeles more than six years ago and  now resides in the historic Hotel Normandie in Los Angeles. It still serves the same delicious burgers along with an impressive array of breakfast items and pies.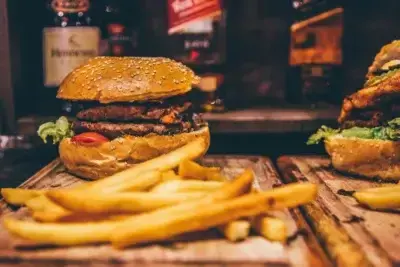 Dispensaries
Los Angeles is home to some of the finest and most professional cannabis companies, dispensaries, and products, and Koreatown is no exception. The Artist Tree Marijuana Dispensary Koreatown is one of these hot spots. The Artist Tree not only stocks some of the highest quality cannabis in California, but we also feature beautiful art exhibits from some of California's top artists. We bring more than just fire, we bring culture!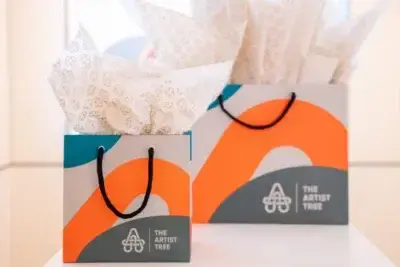 Koreatown Plaza
Koreatown Plaza consists of dozens of shops on multi-levels. Products in the plaza range from Korean health and body products and food to international brand handbags and shoes. If you're looking for prime window shopping and people watching, this might be the place. It also features a food court with an array of tasty Asian dining options.
Wi Spa
Treat yourself to a day of pampering and relaxation at Wi Spa, one of Los Angeles's most luxurious spa destinations. Open 24/7, you can purchase a day pass to get entry to Wi Spa's many facilities or purchase additional services. Wi Spa offers a wide variety of services from body scrubs, massages and cucumber masks to milk baths, providing everything you need to be fully submerged in relaxation. It also has a rooftop relaxation terrace, and multiple saunas. The most notable sauna is the jade sauna where visitors can relax amidst the jade walls and experience the benefits of jade, such as pain relief, body detox, improved skin appearance, immune system support, sleep improvement, improved digestion, menstrual and menopausal relief, and stress reduction.