Flower is the staple of most cannabis lovers, and our Guides, such as Joaquin from The Artist Tree Marijuana Dispensary in West Hollywood, can show you tons of great products to fill your flower needs.  But sometimes you want to step it up and try something different, so let us show you some of the really interesting products we carry in cannabis concentrates.
Concentrates come in many different formats with lots of names.  Wax, bubble hash, shatter, budder, badder, what's it all about?  We get that it can be confusing, especially if you're not familiar with any of these, but that's what we're here for.  And even if you're experienced with concentrates and dabbing, we can direct you towards one of your favorites, or help you find something new and exciting.
Today we are highlighting one of our favorites, Live Rosin by 710 LABS.  Rosins fall into a category of concentrates known as 'solvent less' and 710 LABS produces some of the best examples. 710 LABS uses heated steel plates to press their premium cannabis, enabling them to extract the purest form of whatever strain you're into and express all the terpenes to get the full effect of the plant. 
Live rosin is full spectrum, and is available in a variety of different THC levels.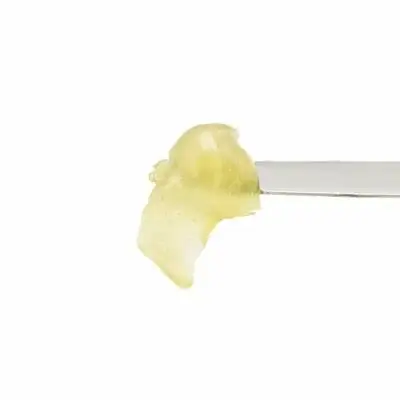 The high from rosin is more intense than what you'll get from flower, and it comes on fast too.  Rosin has a much higher potency than flower, with some concentrates having a THC content as high as 90%.  710 LABS has a wide diversity of strains, so you can find one that best fits your needs. For example, Cherry Noir #21 is a great hybrid that crosses the classic Cherry Lime and Chemdog. It has mouthwatering flavors of fruit and citrus and delivers a nice well-balanced and long lasting mind and body high.  There are many Indica and Sativa 710 LABS strains available too, like the Sour Tangie Persy Live Rosin or Ghost Hulk #25.  Tell one of our Guides what you like and let them take you wherever you want to go.
Dabbing is the most popular way to enjoy concentrates like 710 LAB's Live Rosin, but concentrates aren't a one trick pony. They are a great option for making edibles too, since there's no plant material in the rosin to clash with the flavor of the foods. And you can always keep it old school and sprinkle some in a joint or even add a bit to the bowl on your trusty bong. Just remember, like most concentrates, rosin should be stored in the fridge for short term use, and for long term use, should be put in your freezer.
710 LABS also makes a wide array of other concentrates in other consistencies and potencies, all of them top notch, including  live badder and water hash. They also have rosin gummies and even live resin pods for those that prefer to vape. The Artist Tree Marijuana Dispensary and Cannabis Delivery is a hub for 710 LABS and has access to many of their products that you won't  find elsewhere.  So let Joaquin or one of our other knowledgeable guides turn you on to a new favorite.