If you haven't heard the news, you may have missed that Jaleel White, aka Steve Urkle, launched his own weed brand. The new line is a collaboration between White and 710 Labs, and is called itsPurpl, an ode to the ubiquitous Purple Urkle strain that has been popular on dispensary shelves for years itsPurpl's current product lineup includes various strains of vape pods, prerolls, and flower, including the sought after Stefan strain.
Before you get too excited, acquiring the new Stefan strain might not be as easy as you hoped; you will only find itsPurpl at exclusively chosen cannabis shops.
Luckily, , The Artist Tree happens to be a 710 Labs Hub and the only cannabis dispensary in Los Angeles and West Hollywood carrying itsPurpl. This means you can expect exclusive product launches and have many more highly sought-after 710 Labs products than your average Californian dispensary. And Jaleel White himself hand-picked The Artist Tree as one of the few retail suppliers of ItsPurpl cannabis products in the entire state of California.
The Artist Tree recently hosted a product launch and Jaleel White made a special appearance on May 1st. Fans lined up before opening, and the itsPurpl flower sold out almost immediately.
Select ItsPurpl pre-rolls and vapes are still available at The Artist Tree with more stock on its way.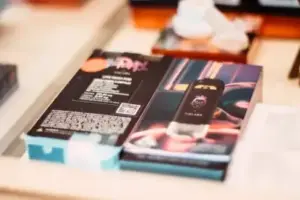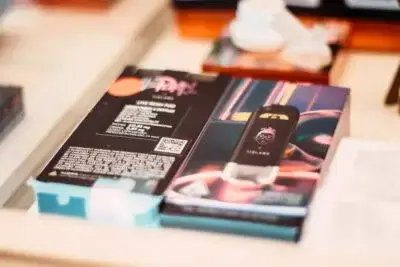 itsPurpl Story
At the Artist Tree we're all about when cannabis and creativity collide, making the 710 Labs x ItsPurpl collab a no-brainer. The Urkle name has been co-opted for cannabis strains many times before, but never officially with White himself.
Whenever someone sent White a picture of urkle-named cannabis he thought:
"Hey? That's my face!" Did I grow that? No. But I sure wish I did. Anyone who knows me personally as Jaleel White, knows I am an ardent seeker of curated adventures, big laughs, and excellent food. All three of these interests are enormously enhanced by top-shelf cannabis. Lovers of purple cannabis can be equally adroit in our discussion-worthy appreciation for purple hues, smells, and flavors."
Jaleel was finally able to realize his cannabis aspirations when fate and circumstance converged and found him on a plane sitting next to the founder of 710 Labs, his future business partner, Brad Melshenker.
Jaleel is proud to have gotten his foot in the door in an industry not known for diversity or inclusion. He states that itsPurpl is committed to debunking all stereotypes associated with modern cannabis, celebrating its many medicinal breakthroughs and positioning themselves as the wine of tomorrow for a vibrant generation.
Jaleel's mantra: "It's not real purple if it's not itsPurpl." He's staking a claim on purple genetics that will carve out his niche in the industry.
ItsPurpl at The Artist Tree
itsPurpl is currently supplying The Artist Tree with a variety of exotic flower, pre-rolls, and vapes. Their hallmark cultivar is the Stefan strain, which crosses The White with Purple Urkle to create a rich homage to the classic genetics. These are some of our favorite products currently available (while supplies last) from itsPurpl.
Pods – Mendo Purps x Zkittlez
Mendo Purps or Mendocino Purps is a legendary cultivar in its own right and it's believed to be the mother of Purple Urkle. Originally developed in the early 2000's, Mendo Purps generally went away from the cannabis scene for years but it's making a strong comeback. CSI Humboldt originally bred this cross with the original ZKittlez cut. A strong Zkittlez taste profile leads the way with a smooth Purps finish with no bite; all flavor.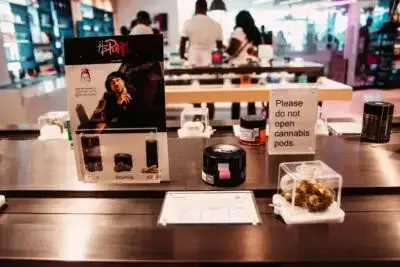 Joints and Eighths – Stefan (The White X Purple Urkle)
The White x Purple Urkle was bred by OG Raskal Genetics and pheno hunted by 710Labs and Jaleel himself. A cross between Purple Urkle and The White, this hybrid strain has a rich piney flavor and generous high. With an earthy inhale followed by a sweet and sour exhale, grape, berries and hints of citrus bring it home. They obviously renamed it "Stefan," as a fitting tribute to Steve's alter ego.
Joints – Purple Urkle s1 #3
This strain is similar to the famous unofficial Purple Urkle strain. The taste is a sweet berry with a hint of funky skunk and is packed with flavor until the end of your joint. Purple Urkle buds appear large, stout, and circular with deep purple colors.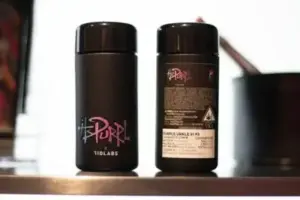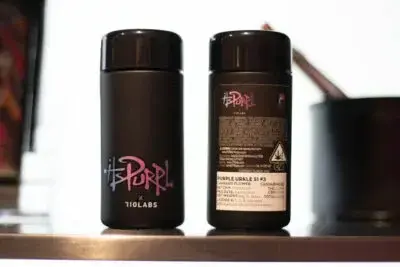 When Will The Artist Tree Restock?
As an exclusive retailer and 710 Labs hub, The Artist Tree expects to restock on ItsPurpl products as regularly as possible. Stay alert for restocks of the Urkle as it's in high demand!
Stay up to date with The Artist Tree by following our social media pages.